Product Name: Royal Jelly Powder
Other Name: Lyophilized Royal Jelly powder, Freeze Frozen Dry Royal Jelly Powder
Specification: 10-HDA 3.5%,4.0%,4.5%,5.0%,5.5%,6.0%
Appearance: Milk white unformed powder
Odor & Taste: Aroma, purity taste
Size: 100% Pass100Mesh Size
Loss on dry: Less than 3.0%
Starch: Negative
Acidity: 90-159 in NaOH/100g
Carbohydrate: 40-50%
Crude protein: Higher than 33%
Antibiotics Standard: meets requirement of EU, Japan, American Standard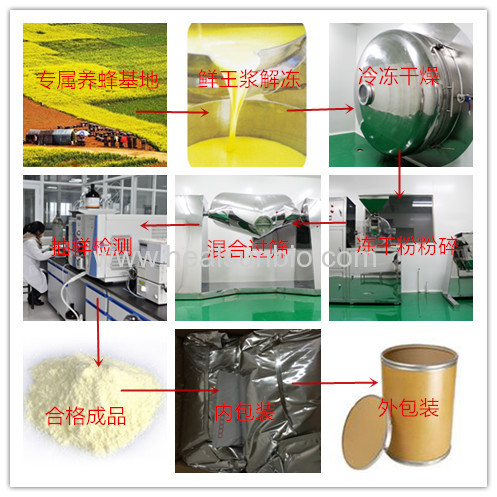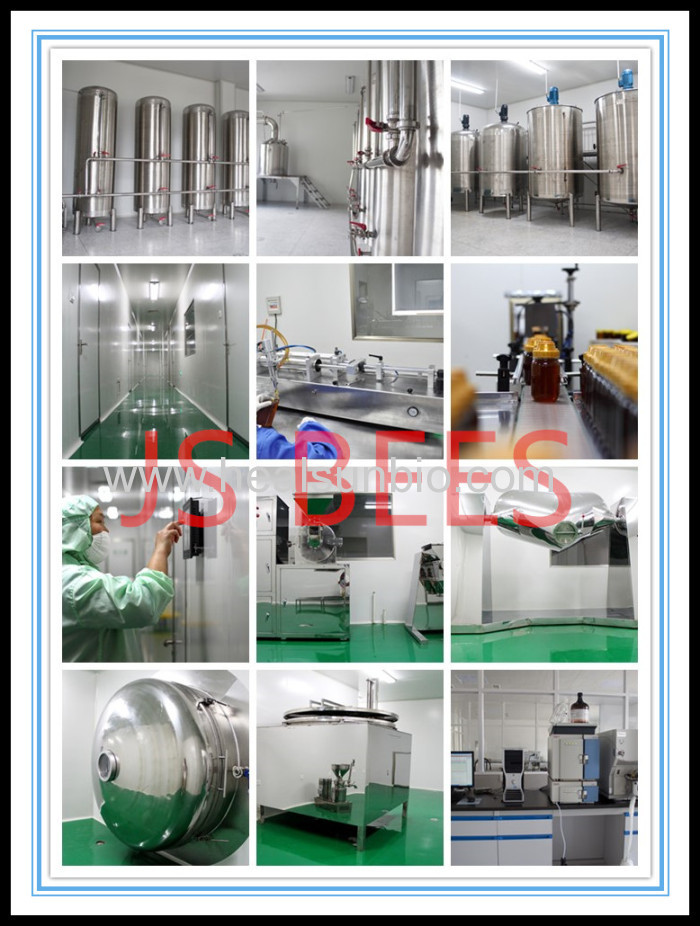 Lyophilized Royal Jelly powder is processed directly from fresh Royal Jelly.
It's powder product which was made by vacuum freeze-drying machine. Also was named royal jelly powder or lyophilized royal emperor jelly powder.
Health effection: Prevent from cancer, prolong life, protect liver, avail brain and mide, adjust blood pressure, strengthen haematogenous function, build up immunity ability. Calm and make sleep peaceful, stimulate gonad, nourish nerve, hairdressing and nourish skin.
Application:it's widely used in health tonic, health pharmacy, hairdressing and cosmetic area, and mainly was applied in capsules, troche and oral liquids etc.