Product Name: Deproteinized and water-soluble lyophilized royal Jelly Powder

Specification: 10-HDA:1.6%, 1.8%, 2.0%
Appearance: white and unformed powder
Odor & Taste: Aroma, purity taste
Mesh size: More than 100mesh
Loss on dry NMT 3.0%
Ash: NMT 3.0%
Starch: Negative
Crude protein NMT0.6%
Deproteinized and water-soluble lyophilized royal Jelly Powder is processed by the special technology that de-proteinnized and lyophilized the loyal jelly to remove protein and other water-fast noneffective composition. It retain the active composition of Royal Jelly. This product is white powder, and can be 100% dissolved in water, But no any suspension.
Application: Cosmetics, Troche and royal liquids, health-food ingredients, Etc.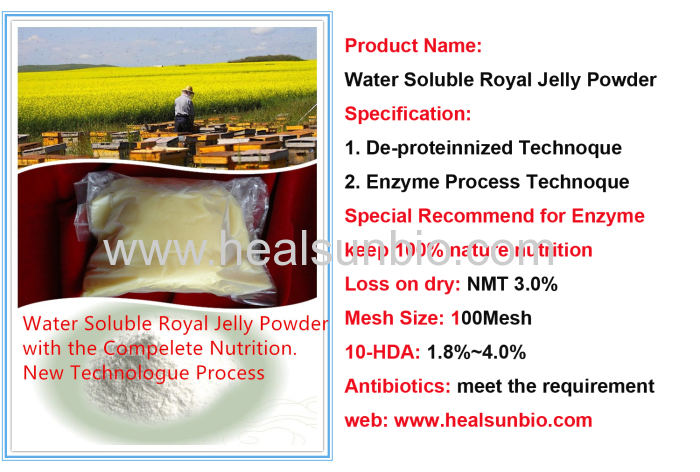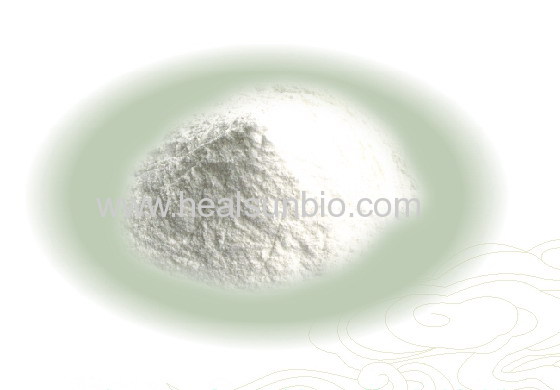 Good Water solubility as photo.