Product Name: bee propolis extract paste
Other Name: Refined Propolis Extract Paste
Specification: Propolis Content 95%, Flavonoid 15%,

Appearance: Dark green and dust color, with Luster
Odor & Taste: Aroma and acrid taste
Loss on dry: Less than 3.0%
Ash content: less than 5.0%
Sulphated Ash Content: Less than 3.0%
Available Propolis: Higher than 95%
Total Flavonoid(UV): Higher than 15%, From 15% to 22%
Heavy Metal as Pb: Less than 1.0PPM
Total Plate Count ≤1000cfu/g
Mold: ≤100cfu/g
Yeast: ≤100cfg/g
E. Coli: Negative
Solmonella: Negative
Package: 1kg/bag, 20kgs/carton, or 25kgs/Carton
Carton Size: 38*28*40CM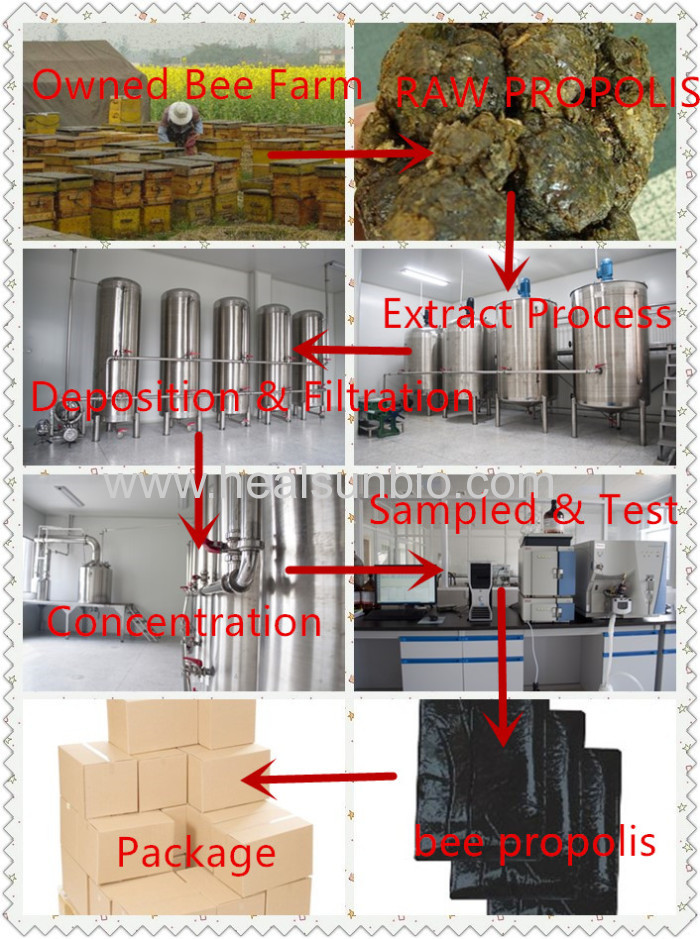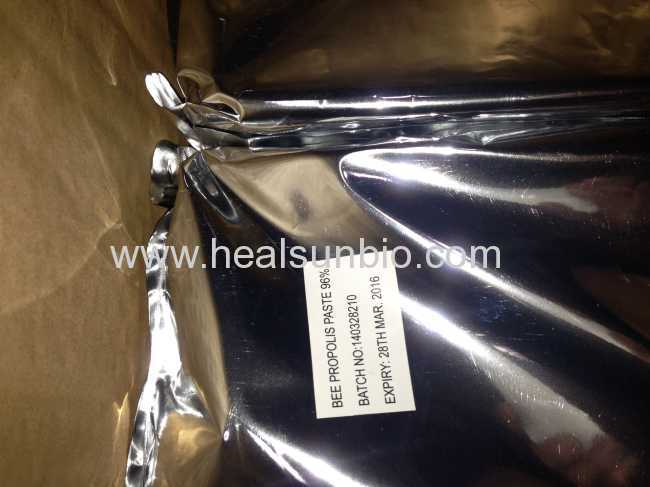 Bee propolis was collected from the tree bud and bark by bees, then mixed secretion of bee tongue gland and wax gland etc. It was processed by bees and transformed into Jelly substance by bees.
Ingredient The basic ingredient of propolis are tree balm compound, phenol substance and amylose.
Health effection: Propolis is one kind of Natual antibiotic" and also can enhance immunity ability, nourish skin, leave caducity, can prevent from cardiovascular virus, can defend diabetic, restrain knub, propolis has the reemarkable assisstant use in hepatits, hepatocirrhosis, astriction, polypi, bilestone etc.