Product Name Rhodiola Extract - Salidroside
Other Name Rhodiola P.E. Salidroside
Latin name in botany Rhodiola crenulata
Family Crassulaceae
Genus Rhodiola
Used Part Root
Active Ingredient
The main active ingredient of this product is Salidrosides
Available Specification:
Salidrosides 1%~10% HPLC
Character
Brown fine powder,taste bitter with characteristic sweet smell of Rhodiola.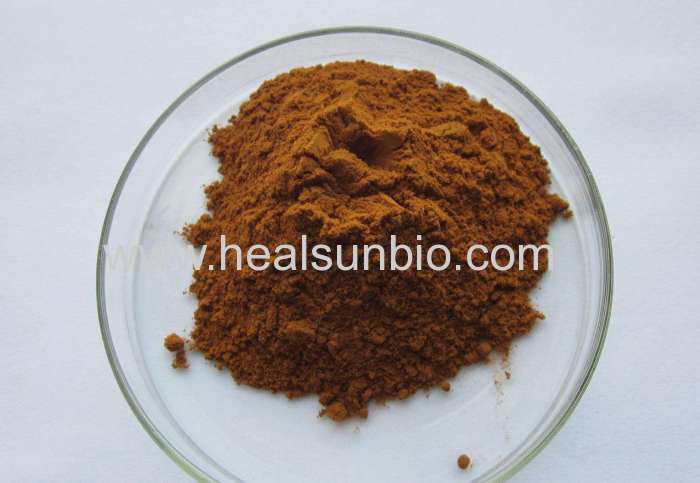 Introduction
Rhodiola P.E. is extracted from the root of Plant, with sweet smell and bitter odor. The main ingredient is Salidroside and Tyrosol, Rosavin, it can Improve Immunity, protect the blood system, anti-cancer and anti-Depression.
Salidroside is extracted from the root of plant Rhodiola crenulata which original Tibet China, it is soluble in water, methanol, ethanol, can't soluble in diethyl ether, and stable under high temperature.
Pharmacological function
Salidrosides can prevent tumour, Improve Immunity, prolong aging, anti-fatigue, anti-hypoxic, protect from radiation, adjust central nervous system in double way, Repair and protect the body, etc. It is normally used to cure the chronic illness and Frail and easily infected patients. Inn Clinic it is used to cure nervous breakdown and neurosis, enhance the attention, memory , altitude erythrocytosis, hypertension. As a Excitatory nerve agent to enhance the intelligenc, improve the autonomic nerve. It also with the function of anti-tumour, Sexuality Enhancement. Salidrosides also is used in the sports medicine and aerospace medicine, for protection health under some special environment.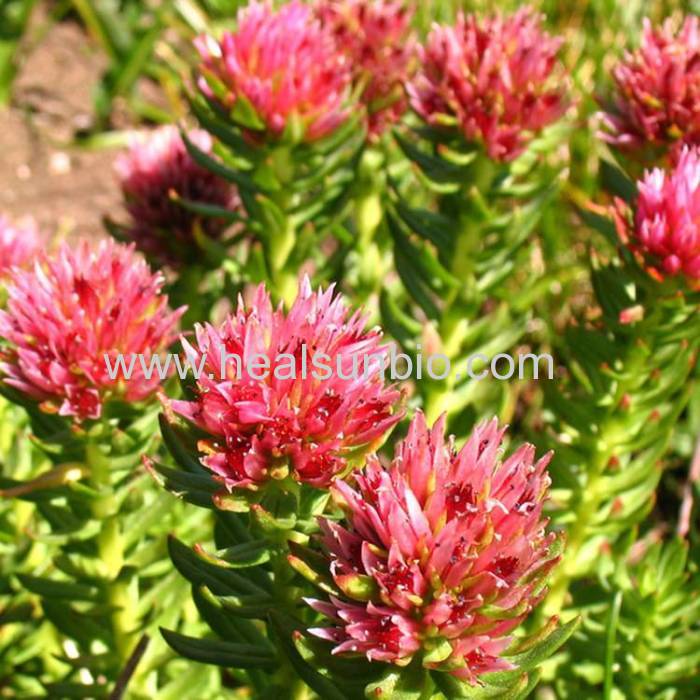 Dosage
360-600mg/day equal to 1%rosavin or 100-170mg/day equal to 3.6%rosavin.
Pharmaceutical raw materials
Health food
Cosmetic poducts