Ginseng is araliaceous plant ginseng roots dry.
In China, consumption of ginseng has a long history, as early as the "Shen Nong's Materia Medica", it was ranked as top grade. During the Tang dynasty, people started buying wild ginseng fromNorth Korea. Chinese herbal medicine industry in the ginseng business in accordance with the quality, origin and growth environment, ginseng is divided into the wild ginseng, cultivated ginseng and Korean Ginseng and three varieties. Ginseng in accordance with the different processing methods can be divided into the sun-cured ginseng, red ginseng and sugar ginseng, and other parameters.
Product Name: Panax Ginseng Powder
No pesticide residue
Specification: 60Mesh ~200Mesh
Appearance: Yellow to white Powder
Moisture: 8%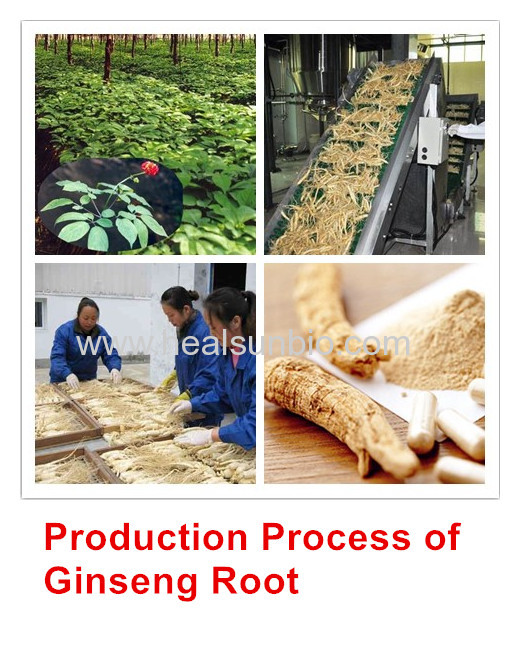 Main Effection:
Ginseng Powder is 100% Nature powder from the Panax root Ginseng. the Main active ingredient is Ginsenoside. Ginsenoside is immunity regulator, can resist caducity and fatigue, reduce blood sugar, enhance memory, skin cell activation, enhance the skin elasticity, reduce furrow ect.